This year Bernacki & Beaudry Design is proud to celebrate 32 years in business. It's a year to reflect on why we have been able to stand out among the dozens of incredible designers here in Ottawa/Gatineau. We believe that it's our unique approach to design, developed over all those years, that makes our projects and relationships so successful. In fact, many of our clients have come back to collaborate on additional projects and refer the vast majority of our business today.
Our Comprehensive Design Program consists of three phases that ensure a successful project: Story Planning, Design Exploration and Project Orchestration. Feel free to reach out below and we will share more about our unique process of making a successful project.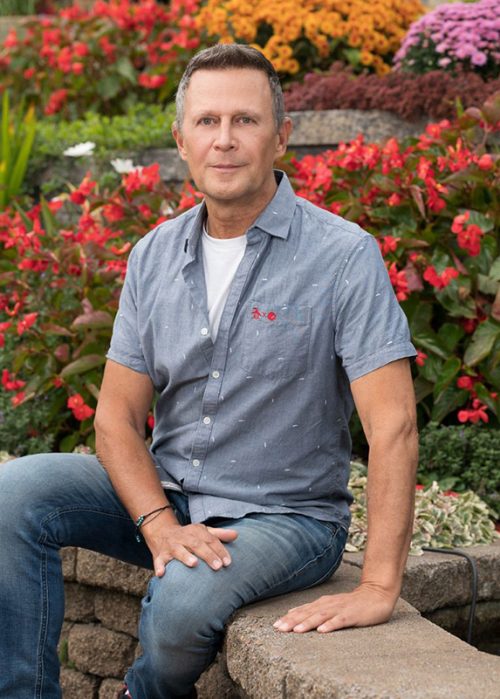 Ryan Bernacki
Founder
Ryan started his career at the age of 16 when he designed and built his first home under the supervision of his father, who is a contractor.
While he was studying to become an Optometrist he continued in home design and construction to help pay for his studies. In 1990 he sold his two Optometric practices in Calgary and made the move to Ottawa to join in the successful businesses of Beaudry Silk Greenhouse. It is within Beaudry Silk Greenhouse that he started to change the business model from that of supplying only decorative artificial botanicals to all things concerning the interior decoration and design of peoples' homes and small businesses. His work in building homes allows for the seamless control of construction within the design parameters chosen by himself and his clients.
Ryan is pleased to help guide anyone in the creation of unique and comfortable living or work spaces from conception to completion.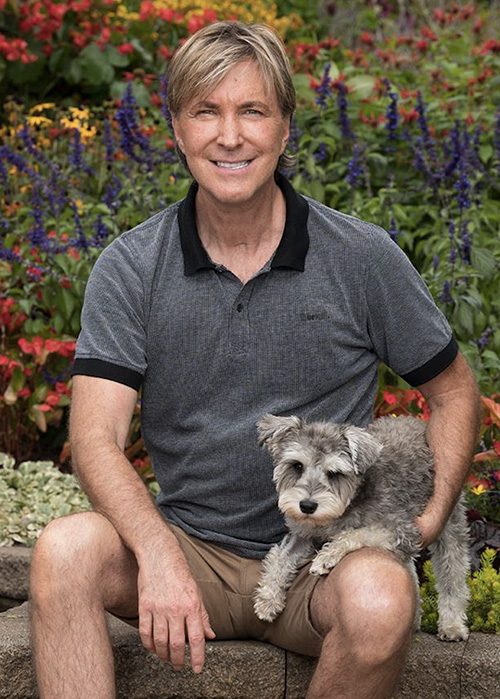 Gerry Beaudry
Founder
Gerry Beaudry ventured into the field of home beautification in 1988 with the creation of Beaudry's Silk Greenhouse. The 4,000 square foot retail space and 20,000 square foot warehouse offered Ottawa area with its first artificial plant, floral arrangement and decorative container super store. With the success of his first location another 3,500 square foot store was opened in the west end of Ottawa. 
Since clients had Gerry into their homes for consultations regarding artificial plants and arrangements, it was natural that they would ask about colour selection, furniture placement, lighting and accessorization as well. Gerry saw the need to bring in decorative accessories, art, furniture and lighting into the showrooms to fill this need.
Gerry's real passion was interior design and he decided to simplify his life by selling his retail locations and warehouse and concentrated on interior design and building a collection of unique suppliers that would allow him to fulfill his clients wishes both on the exterior and interior spaces of their properties. He was able to maintain his first love of artificial plants and augment it with fantastic furnishings, lighting, sculpture, art, drapery, wall and floor coverings along with his superb interior design skills.
With over 32 years of experience Gerry, along with his winning team, provides the highest standard in design excellence, space planning and functional practicality while keeping a close eye on the bottom line. Large corporate projects or intimate residential work, clients value Gerry's personalized attention, seasoned experience, integrity and creative expression.
Gerry Beaudry delivers inspired interior design in Ottawa and Gatineau environs that are, quite imply, exceptional. Gerry looks forward to helping anyone realize their design dream in either French or English!
1
We will responsibly guide you through every aspect of the design process.
2
We will guard your privacy and protect your personal space.
3
We will communicate frequently and with the method you prefer.
4
We will design your interior to be timeless, sustainable, efficient and beautiful.
5
We will select products for their impact on the environment, and their aesthetics, appropriateness and durability.
6
We will recommend reputable and responsible manufacturers and contractors to execute our designs.
7
We will manage your project with professionalism, respect, and above all, integrity.
8
We will consider the environment impact of everything we do for you.
9
We will be completely honest with you even if it isn't what you want to hear.